Sap abap, class room/online training…
Published: April 24 for
Rita
Greetings for the day ………..
Change your career to IT field within 60 days by joining BSS (Brain Stuff Software Solutions pvt. Ltd.)
We have combine years of experience and providing state-of-the art technology with superior
services
which provides intelligent, cost effective ERP solutions.
ERP Solution at BSS:
BSS is an ERP solutions company specializing in services such as custom software development, ERP training, IT staffing, and web applications. Our expertise in numerous web apps, databases, platforms, and languages, combined with our drive to deliver valued results to each and every client, have led BSS to grow and emerge as a new kind of ERP Solutions Company.
Our Key Strengths:
1. We are providing training for 30+ modules.
2. We are providing Real Time Project Preparation.
3. We have a strong placement assistance team.
4. Our consultants are much appreciated as SAP trainers for their expertise and high quality training delivery by SAP Training Centers throughout India.
5. We are providing Online Training.
6. We are not only providing recruitment consultancy service to our clients but also giving you a perfect platform to get their dream jobs.
PROFESSIONAL COURSES :-
1. TECHNICAL MODULE
•
abap
:- Advance Business Application Programming
ABAP (Advanced Business Application Programming), and it is one of the many application-specific fourth-generation languages (4GLs).ABAP is a high-level programming language created by the German software company SAP. It is currently positioned, alongside the more recently introduced Java, as the language for programming the SAP Application Server, part of its Net Weaver platform for building business applications. The syntax of ABAP is somewhat similar to COBOL
2 PROJECT PREPARATION
• Technical Module
• Functional Module
• New Dimensional Module
• Industry Specific Module
• CIN(Country India Version)
Batches in weekdays / weekends with flexible timings.
CRITERIA:-
• Graduates / Post Graduates
• Experienced / Fresher
SAP is an endeavor to look for talented and motivated people who can contribute to the success of the company and make their own career
successful too.
Regards,
Rita Karmakar , Brain Stuff Software Solutions pvt. Ltd.
AJ – 301, Salt Lake city, Sector – 2,kothgola, Kolkata-700091
Mobile No. – 7044070077/ 8981007077
Phone No. – 033-40077892
Mail – info@brainstuffsolutions.com
Write review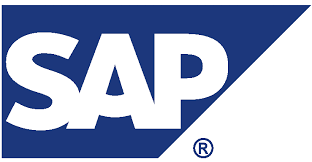 Sap abap, class room/online training…
Write review
Leave your comments on this ad
Offensive messages and spam will be removed